Site Information
This site was developed and is owned by Val Silver.
Hosting
Holistic-Mindbody-Healing.com is hosted by Site Build It!
Learn more about building a site like this for yourself with expert guidance and support through every step of the process.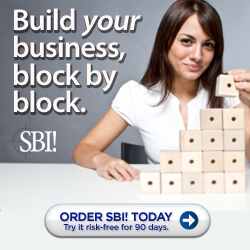 Advertising
Interested in advertising on Holistic MindBody Healing? This website may accept forms of cash advertising, sponsorship, paid insertions or other forms of compensation. Learn more here.
Sitemap
Jan 20, 20 12:12 PM

The new decade brings with it new health and wellness trends that nurture mind-body well-being for

Jan 18, 20 11:15 AM

Nutrition drinks can be a yummy part of your healthy diet. They are a great way to supply the nutrients and antioxidants your body needs...

Jan 14, 20 03:11 PM

Are you ready to reduce and eliminate head trash and negative thinking? These 9 ways to deal with stressful...