Site Information
This site was developed and is owned by Val Silver.
Hosting
Holistic-Mindbody-Healing.com is hosted by Site Build It!
Learn more about building a site like this for yourself with expert guidance and support through every step of the process.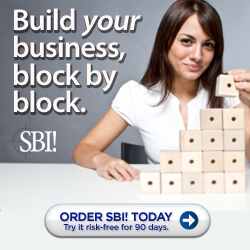 Advertising
Interested in advertising on Holistic MindBody Healing? This website may accept forms of cash advertising, sponsorship, paid insertions or other forms of compensation. Learn more here.
Sitemap
Nov 14, 20 05:24 PM

Are you ready to reduce and eliminate head trash and negative thinking? These 9 ways to deal with stressful...

Nov 14, 20 04:44 PM

The relationship between emotions, stress and health is so strong that it is one of the few health keys experts agree on. Stress related illnesses account for ...

Nov 14, 20 12:10 PM

Do anxious feelings keep you from enjoying life? These natural relief for anxiety techniques and remedies can help you...