Site Information
This site was developed and is owned by Val Silver.
Hosting
Holistic-Mindbody-Healing.com is hosted by Site Build It!
Learn more about building a site like this for yourself with expert guidance and support through every step of the process.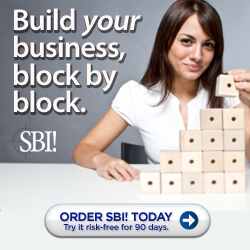 Advertising
Interested in advertising on Holistic MindBody Healing? This website may accept forms of cash advertising, sponsorship, paid insertions or other forms of compensation. Learn more here.
Sitemap
Apr 30, 19 06:56 PM

There's still time to sign up for the 16-day Hay House Heal Your Life Summit. Listen to one session or as many as you like. This is a great resource for nurturing yourself in mind body and spirit and…

Apr 30, 19 06:38 PM

Spiritual wellness and spiritual healing methods bring healing to yourself and others through the wisdom and energy of the spiritual realm where we are all one.

Apr 17, 19 03:38 PM

Steps and best practices for rewiring the brain for spiritual transformation and conscious evolution so you can...